page content
all2all, independent network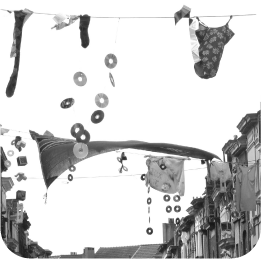 all2all is a non-profit web hosting provider offering clear and well dimensioned solutions without hidden extra fees. Besides running your web sites and e-mail, all2all is also a dns registrar for .be top level domains. Our longterm professional knowledge of linux and IP networks contributes to the success of your Internet project.
Built from 100% free and open source software, the all2all network offers high-performance, stable and secure Internet hosting which is compliant with our ethical charter in terms of privacy protection and freedom of speech. all2all is managed by the non-profit association Moving Art Studio and has full financial independence. Therefore the projet is able to refuse commercial advertising and political pressures. The word all2all literally means free communication from everybody to everybody (all to all).
This web site offers the possibility to directly register your .be domain names (all2all is a registered agent of DNS Belgium) and to choose among our different hosting offers the formula which best suits your needs. We also propose maintenance and support for dedicated servers whether they are connected on our high bandwidth network in our datacenter or hosted somewhere else. For buying a dedicated server with us, for custom-made open source software development or any other specific intervention, please contact directly the all2all team to receive a detailed quotation. Please observe that all2all does not create web sites. If you need web design, please browse the list of external design consultants who frequently work with us.